Volunteer Essentials
Welcome to the great adventure that is Girl Scouting! Thanks to volunteers and mentors like you, generations of girls have learned to be leaders in their own lives and in the world. Have no doubt: You, and nearly one million other volunteers like you, are helping girls make a lasting impact on the world.
This new digital edition of our Volunteer Essentials guide is designed to support busy troop leaders on-the-go. You can easily find what you need to get started on your Girl Scout journey and search for answers throughout the troop year. 
Think of Volunteer Essentials as your encyclopedia to Girl Scout volunteering: it's here when you need it, but there's no need to read it all today.
Get started by browsing through these sections: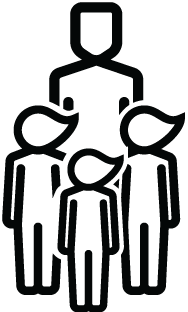 Whatever your volunteer position, your hard work means girls will embark on new adventures, make friendships that last a lifetime, and deepen their connection to their community and the world. We're calling on all members of society to help girls reach their full potential, and you've answered that call. So thank you, from the bottom of our hearts!
Girl Scouts of Western Ohio (GSWO)  
Council Chair: Victoria Nilles
Council CEO: Roni Luckenbill
Council Facts
Serves more than 39,000 girls in our council geography
More than 11,000 adult volunteers
Covers a 13,559 square mile area
Serves a 32-county area in western Ohio and southeastern Indiana
Made up of 96 service units
The primary method of delivery for the Girl Scout program is the troop.
Many girls participate in Girl Scouts through a Girl Scout series, Girl Scout events, camp, and travel destinations.
Council Communication Information
Emailing Girl Scouts of Western Ohio
General questions and requests should be directed to customercare@gswo.org. All emails directed to this site will receive a response within 24 hours.
You can email council paid staff by using the person's first and last name (no spaces), then the @ symbol and gswo.org. For a list of staff and their email addresses visit the Staff Directory.
Contacting the Regional Service Centers
Girl Scouts of Western Ohio's regular business hours are 8:30 a.m. - 5:30 p.m. Monday - Friday. You can find individual addresses and phone numbers on the Council Properties page.
GSWO Volunteer Support Facebook Group
The GSWO Volunteer Support Facebook group is a place for current and council-approved volunteers and troop leaders to receive real-time support and information from council staff and experienced volunteers. Not sure how to pack for camp? Need some advice on activities for your girls for an overnight? Or just need help with getting your girls registered? Then this page is for you!