Girls in grades 9-12 are invited to join a new program designed exclusively for girls like you. Beginning in January, members of G.I.R.L. at Work will meet once a month. Together you will explore career goals & educational paths, make connections with supportive professional women in the community, develop the skills, attitudes and habits necessary for professional success, and build Girl Scout sisterhood along the way!
Continue >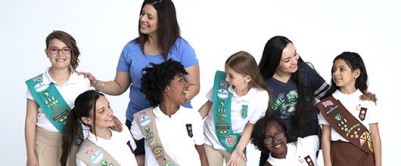 When you're a Girl Scout volunteer, YOU change girls' futures. Register to volunteer today, and invite friends to register too! Together, you'll help girls in your community build their own success. LIMITED-TIME OFFER: When you and your friends register, you'll each receive a $25 gift certificate to use at the Girl Scout Shop.
Continue >

Girl Scouts of Western Ohio is excited to announce the new Family Adventure Patch! Complete at least six of 10 activities and post a photo or video of you and your family engaged in an activity to social media (tag with #GirlScoutsFamilyAdventure). to earn the patch!
Continue >