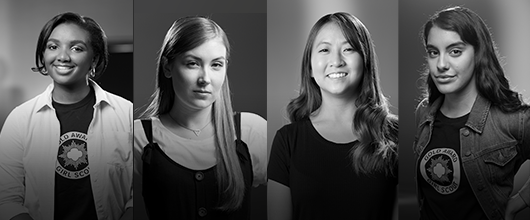 Gold Award Girl Scouts
Issues of the world, meet your match. 
The Girl Scout Gold Award is the highest award a Girl Scout can earn. Once achieved, it shows colleges, employers, and your community that you're out there changing the world.
Join a century of women who have done big things. Learn about scholarships for Gold Award Girl Scouts, the history of the Gold Award, and the benefits of going Gold.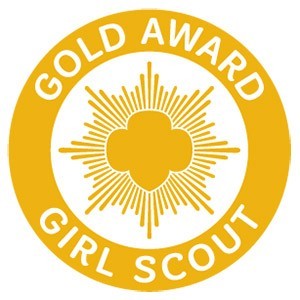 You can pursue your Girl Scout Gold Award if:
 

You're in high school (ninth through twelfth grade, or equivalent) 
 

You're registered as a Girl Scout Senior or Girl Scout Ambassador
 

You have completed two Senior or Ambassador Journeys OR earned the Girl Scout Silver Award and completed a Journey
 
Girl Scout Gold Award Steps


Investigate your issue thoroughly
 

Get help and build your team
 


Present your plan and gather feedback 
 


---
Gold Award Workshop
Are you ready to make meaningful, sustainable change in your community? Learn what it takes to become a courageous leader and visionary change maker, and go through the steps of earning the Gold Award, the highest award in Girl Scouting, including mapping your community, determining its needs, and what to do about it! Parents/caregivers and leaders encouraged to attend one of these webinars. Highly recommended for all girls planning to earn their Girl Scout Gold Award.
---
NEW! Gold Award Crowdfunding Tool
Girl Scouts of Western Ohio has launched a new crowdfunding tool on IOBY, available to girls pursuing their Gold Award. To learn more about how to take advantage of this opportunity see our Gold Award Crowdfunding Policy and complete the interest form as soon as you've submitted your Gold Award proposal for review.
---
2022 Gold Award Celebration
The 2022 Gold Award Celebration was held March 6 at Sinclair Community College. Thank you to those who joined us to honor these incredible Girl Scouts!
---


Are you Girl Scout Gold? 

If you've earned a Girl Scout Highest Award, we want to hear from you.
Share your story.